Visualizations, or 2D and 3D renderings of a building's design, are an exceptional tool in helping owners decide and designers design what a space can be. But beyond this, renderings are a valuable tool for supporting your business goals as you wait to launch your new or renovated space.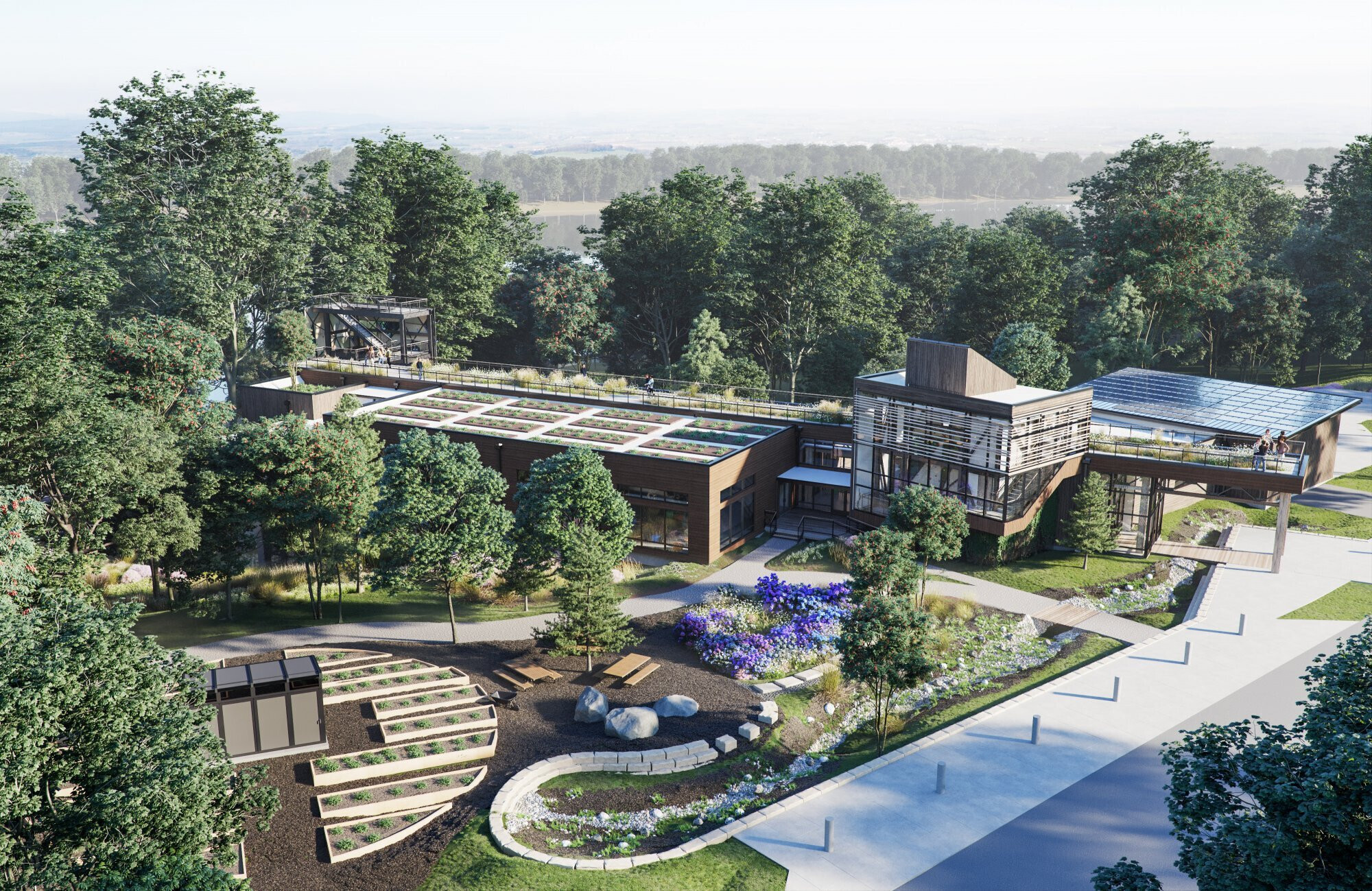 Visualization fuels marketing efforts.
Luckett & Farley provided full design services for the Shawnee Outdoor Learning Center, which will offer the community a natural and innovative collaboration space, a dining area and partial kitchen, and classroom/outdoor spaces for children on field trips.
The Shawnee Outdoor Learning Center is still raising funds to begin the construction process, but our team's visualizations have been a critical part of helping them solicit donations.
"The renderings for the proposed Shawnee Outdoor Learning Center reflect aspirations of west Louisville residents to have world-class facilities that serve community needs directly... Our ability to raise funds for construction depends in no small part on how this design and subsequent operation and staffing reflects the community served," says Bennett Knox, Parks Administrator for Louisville Metro Parks and Recreation.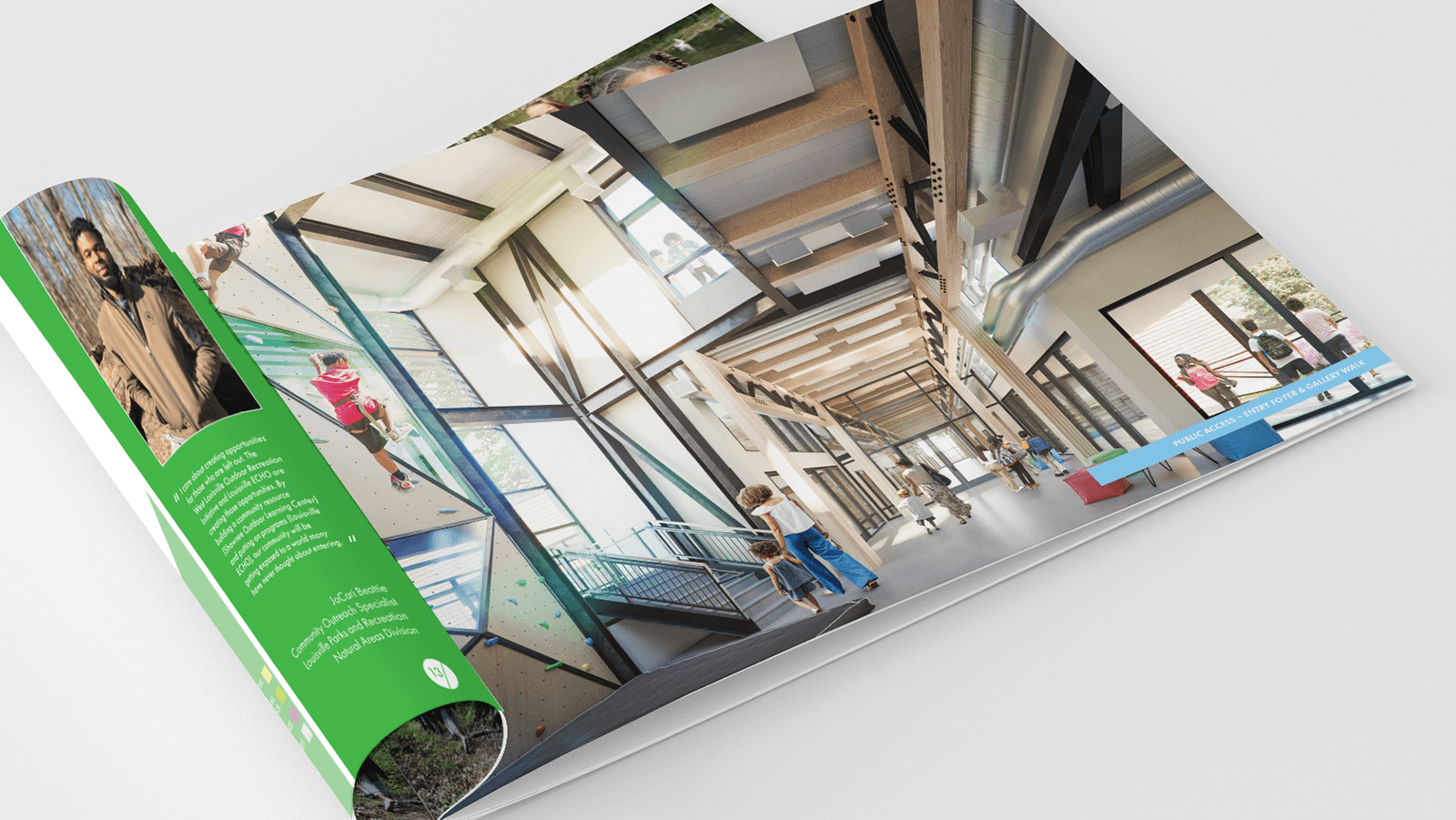 Visuals are a key component in any marketing piece, and renderings are an excellent tool while you wait for photographs of your completed building. Our marketing team assisted with the creation of a booklet and postcard to help educate donors on the opportunities the Shawnee Outdoor Learning Center will bring to the neighborhood and region. Instead of relying on generic stock images, we utilized our photo-realistic renderings to create stunning printed materials.
"Visualization helps us get to the design solutions quicker, but also provides a marketing end product," says Jessica Gilbert, our Manager of the Architecture Discipline.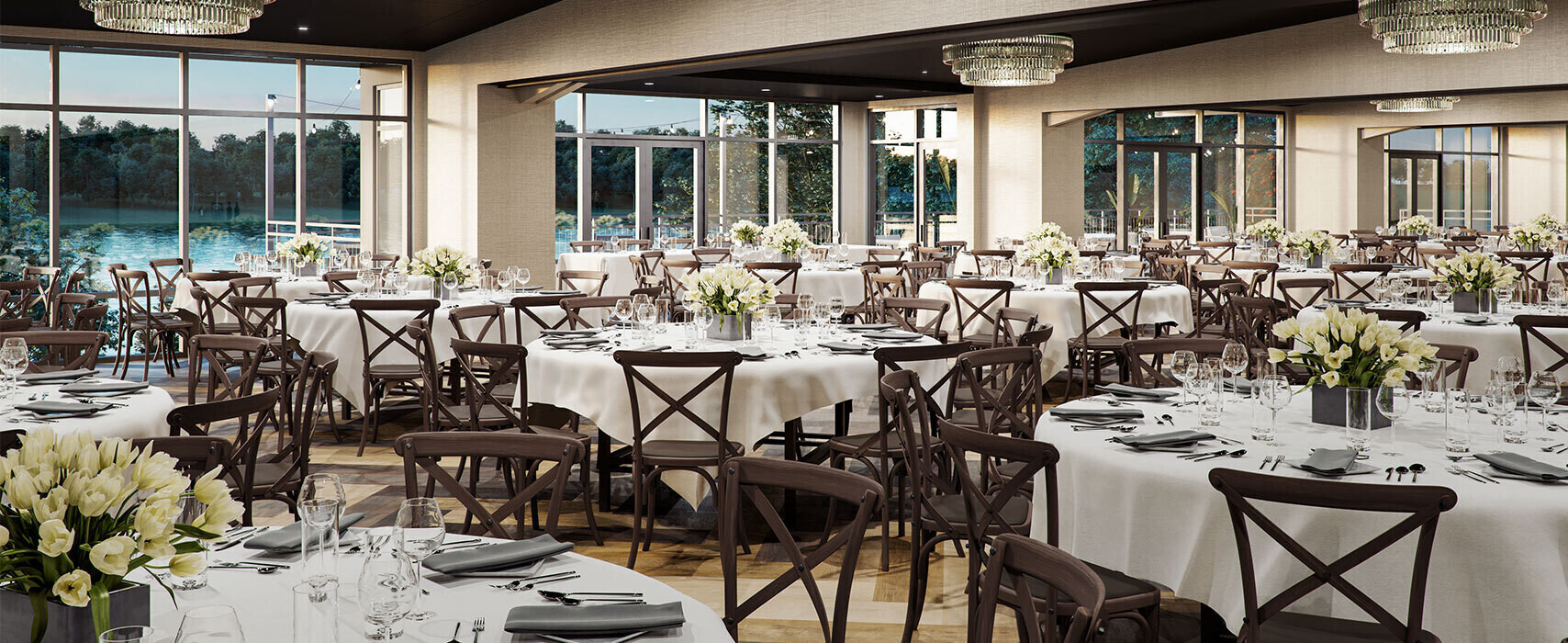 Visualizations lead to ROI.
Luckett & Farley partnered with Swope Design Group to transform the upstairs of the old boat house that houses River House Restaurant into an elegant event space called Savor at River House. Savor's premium river views make it a desirable location for weddings and parties, and thanks to the virtual tour we put together, the team at Savor was able to start booking events before construction was finished in fall 2019 so they could start seeing returns on their investment immediately.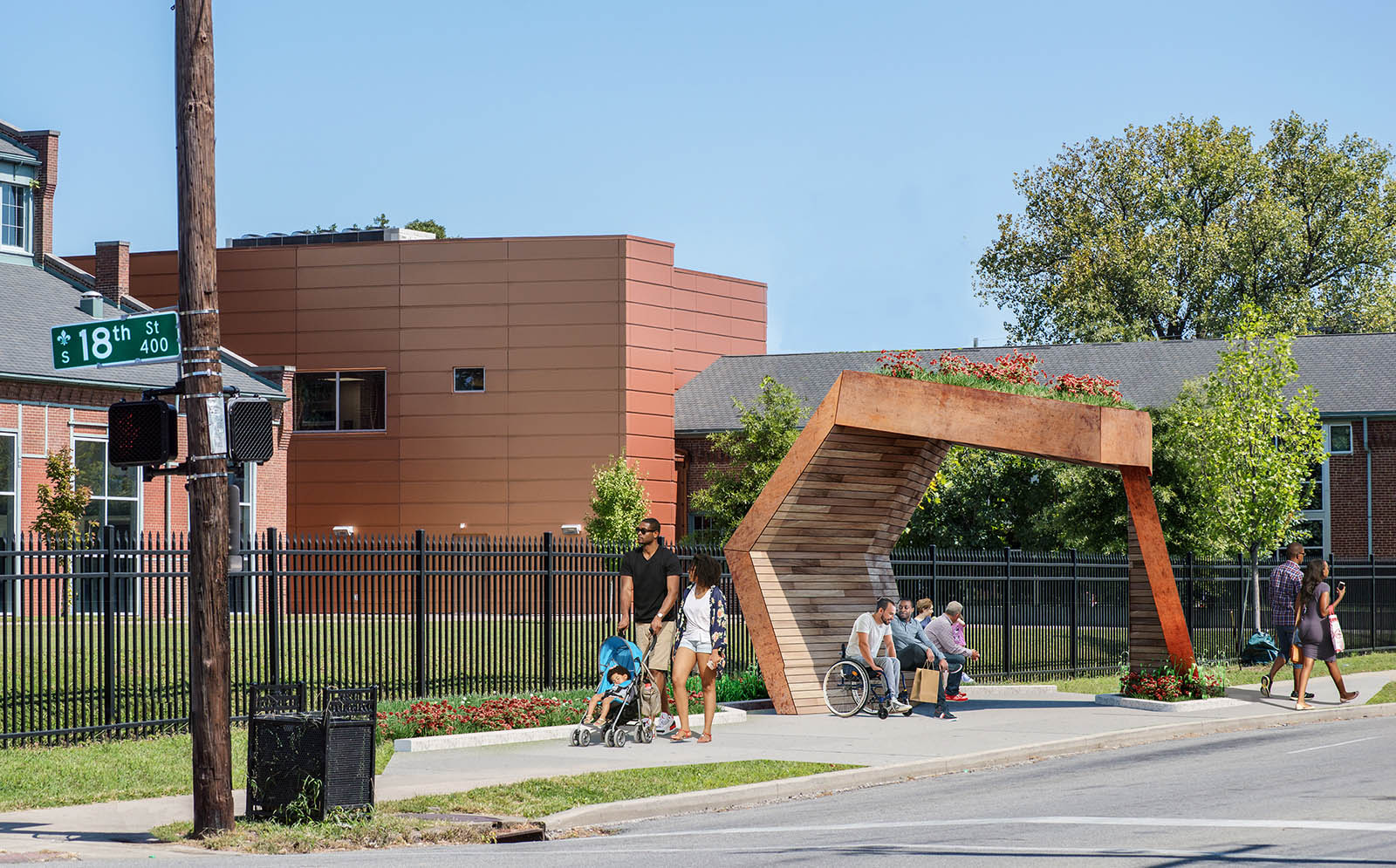 Visualizations boost community relations.
Sharing renderings early during a development process can improve community relations, both internally and externally. Renderings can be used to gather feedback or inform users of changes to come, making them feel more involved in the process. Whether you're trying to build a relationship with the C-suite, employees, surrounding neighborhood, or a wider region, showcasing the upcoming changes can increase support and enthusiasm. With our award-winning bus stop shelter at 18th and Mohammed Ali Boulevard, we spent a day on the streets asking users if they liked our SmART bus stop design and if it met the goals they set forth at a community input session. The positive feedback we got was incredible. The community loved the design, appreciated its quality, and were excited to see details of their community reflected in the visualization.
As an architecture, interior design, and engineering firm, the plans, plots, and renderings we design along the way to construction documents are a valuable tool as we market our services, but they can also serve our client's business goals as well. You don't have to wait for a finished space to start bringing in the financial or public relations benefits from it, and we're happy to give our clients the tools they need to get the ball rolling.
Learn more about our visualization services and how they help our clients meet their business goals in our downloadable guide.