A new kind of library is now open on Western Kentucky University's campus.
The Commons at Helm Library
blends spaces for studying, socializing and collaborating into one modern academic hub. You'll still find reference books and quiet study nooks, but this fresh take on a collegiate library goes above and beyond.
This $35 million renovation and transformation project reuses a nearly 100-year-old historic building filled with character to benefit the students, university staff, and greater campus community of the future. Here's how Luckett & Farley, architect of record for The Commons, worked with project partners to rethink what a library can be.
Feeding the Mind and Body
Chances are you've snuck snacks into the library during a marathon study session at some point in your college career. The Commons embraces the need for all types of fuel incorporating six food venues and a coffee shop into the space.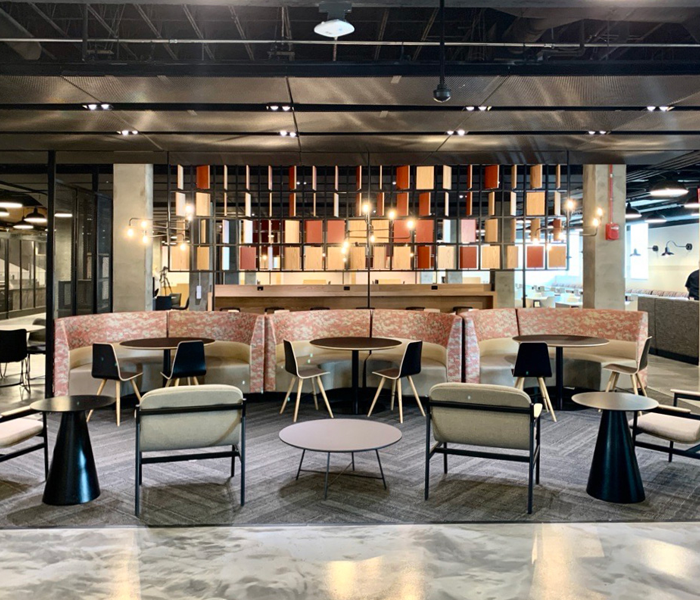 With extensive dining and study areas and a wealth of seating options, The Commons is primed to become a natural gathering space for active and quiet work sessions. No more sneaking a pizza past the librarian! At The Commons, students and staff are encouraged to feed their mind and body in one space.
A Spot for Every Study Style
Every nook and cranny of The Commons offers the potential to be just right for different types of social or intellectual interactions. Big groups, small huddles and solo studiers will all find what they need within this modern academic hub. This includes three active learning classrooms that are fully reconfigurable - so move that wall, push the tables and chairs where you need them and tackle that project.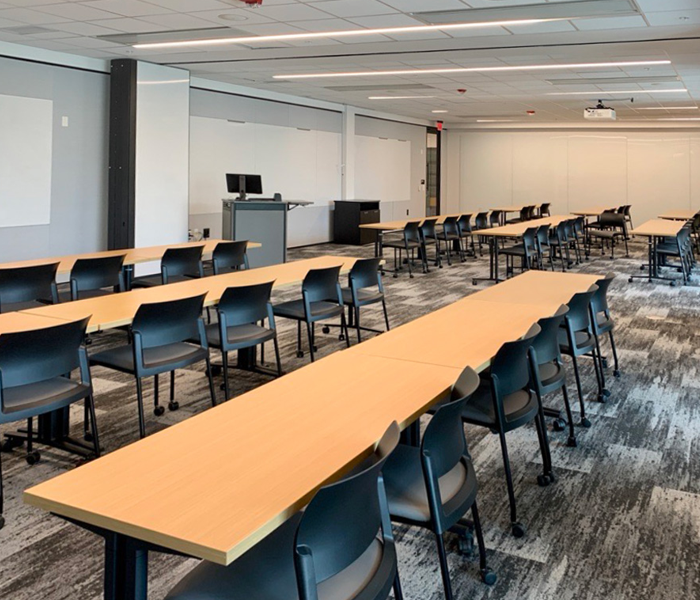 Flexibility is everywhere at The Commons - which happened on purpose. Designers and architects worked to make each space as adaptable as possible to support the users now and 10+ years from now.
Collisions Fuel Connections
Social environments have the power to connect students and faculty organically. Through thoughtful and intentional design elements, The Commons creates opportunities for visual connections, purposeful collisions and spontaneous interactions.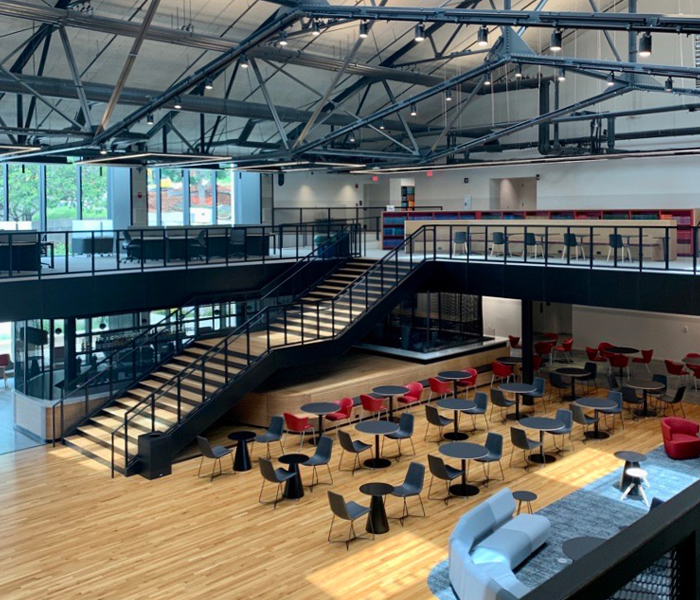 "Sometimes the best meetings happen by chance in hallways and parking lots at the library," said Dean of Libraries Susann De Vries. "And that's where ideas can germinate and flourish."
The openness of The Commons is intentional - walls and floors were opened up to connect spaces and spur interactions. Removing interior walls created visual and physical connectivity between all three levels and enhanced natural light throughout. Large skylights were re-installed to bring more natural light into the building and massive roof trusses were also exposed to open the space up further.
The Library is a Buzz
With the building serving so purposes, one might assume all the activity would produce an overwhelming sound level; however Intentional space planning and acoustic design have created a soft buzzing atmosphere. Students and staff are given spaces for both quiet and social activities. Each level gets progressively quieter, with food outlets on the first floor, a coffee shop on level two, and lowkey spaces on the top level.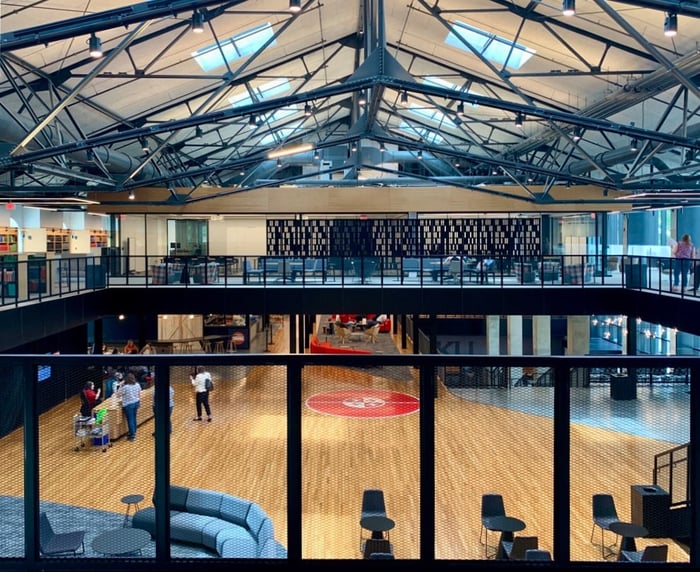 The design of the space makes each floor integrated but separate so you can find the quiet you need, if you need it, and comfortably discuss (or debate) with a group if that's more your style.
Access for All
One of the biggest changes between when this building was constructed 1934 and the university of today is the focus on accessibility. Over the past 90+ years, we've made great strides in ensuring spaces are designed to be universally accessible.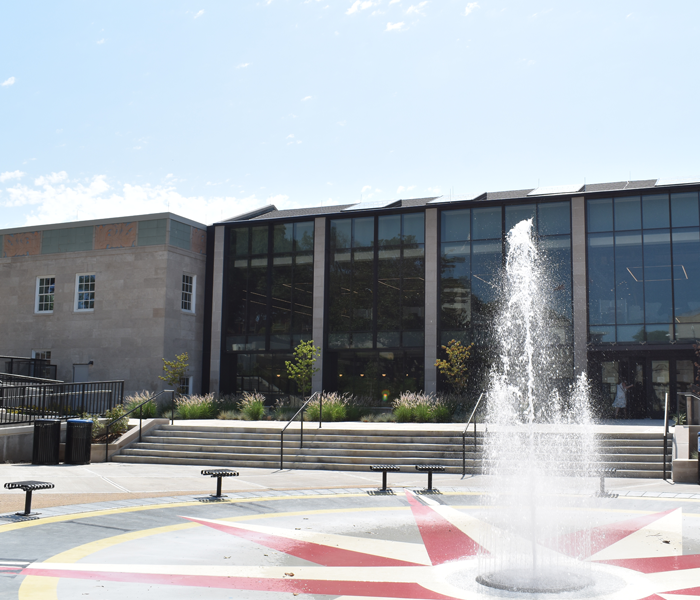 Creating a new circuit of entrances, sidewalks and parking helped link The Commons to campus. This includes grading and engineering for accessible entrances and paths, accessible parking stalls and flexible furnishings.