Saying yes to a workplace giving campaign with Fund for the Arts is an easy decision.
Luckett & Farley loves giving back to the city we've called home for over a century and a half, bonus points if we can get creative, build something, involve the whole office, and fire up the plotter. To attract attention to this year's drive and build community with a group art project, we decided to create Post-it installations throughout the office.
We tasked our crew of summer interns to lead the way on these Post-it designs. They developed four compelling plans through Luckett & Farley's exploratory design process.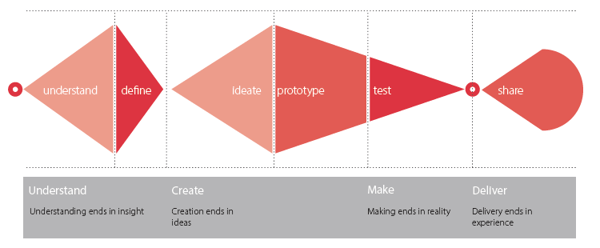 UNDERSTAND
Our marketing department put together a creative brief to outline the goals for our installations. Our primary focus was to create visual awareness and broader involvement for the Fund for the Arts corporate campaign. We wanted the scale of these creations to be impactful, but we needed to be mindful of how others would be using the space and how accessible it is (so no scaffolding hijinks). It was also important to us that the designs were simple enough that anyone in the company could jump in and help create the finished piece.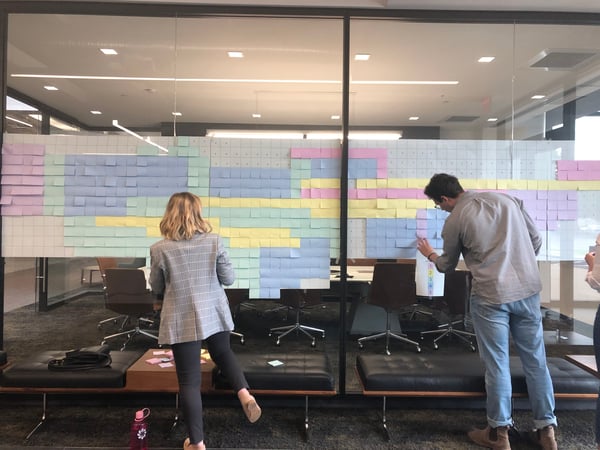 CREATE
With a defined goal, the interns set to work creating their designs. They presented their final ideas to the marketing department and their mentors. All their designs were outstanding, but we had some concerns about the practicality of bringing these concepts to life. We looked at imagery subject matter, scale, location, and complexity.
"Each of the four designs had to fit in a location that we chose, and we had to limit the amount of Post-it notes required to create each installation," said Trevor Cox, an architecture student at the University of Kentucky.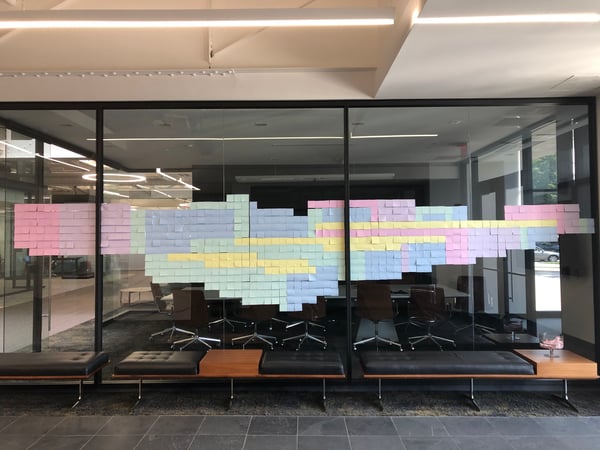 MAKE
It was time to get real: how many Post-its do we need? What colors? How quickly can Amazon get them here? (Fun facts: Post-it palettes are named for cities. A single pad contains 90 sticky notes. The extra-sticky Post-its are required for wood surfaces.)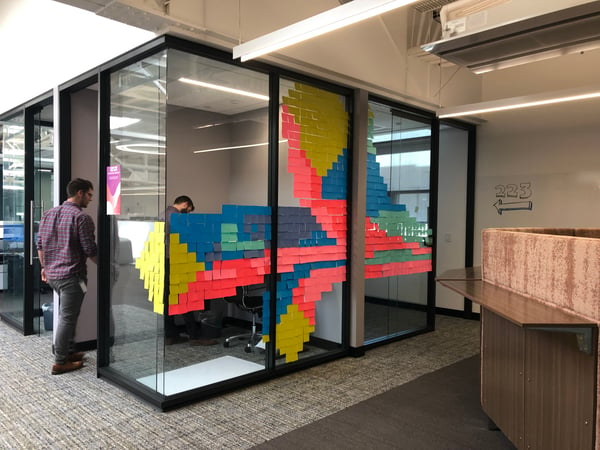 DELIVER
We set up stations throughout our office with the design plan and an abundance of Post-its. We encouraged employees to visit the stations throughout the day and help piece the murals together a few sticky notes at a time. By the end of our workplace giving drive, we had four stunning works of art throughout our office, led by our interns and built by our whole team.
We came together to brighten the office for the week with our inventive murals and our generous employee-owners gave more to Fund for the Arts than in previous years.
As active members in the community, we appreciate the diversity of programs made possible through Fund for the Arts' support. Our entire community is enriched by outreach programs in West End schools, affordable admission to Arts Partner events, and the tourism dollars and talent attraction that Fund for the Arts helps generate. It's an honor to play a part in these programs' success.
We'd like to thank the amazing interns who helped make these Post-it murals happen. Trevor Cox, Victoria Frederick, and Nate Thomas are architecture students at the University of Kentucky. Dillon Pinholster is an architecture student at Washington University.