Luckett & Farley is a creative hub where bright minds come together to create bold, innovative designs.
The Practice
Creativity thrives on the spark of diverse inputs coming together. Soliciting, respecting and including different perspectives in our design thinking, in our decision-making and in the fabric of our firm provide us with unique and better answers.
We integrate our architects, engineers, interior designers, landscape architects, and master planners all in one team. Having all disciplines of design under one roof operating in specialized studios provides coordinated and efficient design. This results in better solutions for our clients, while our employee-owners build market expertise, and grow professionally working alongside some of the brightest minds in the industry.
Career Life Balance
So how do a range of diverse individuals with unique talents and experiences come together?
The answer is collaboration – working together well is a differentiator. Our values were created with this in mind and provide an excellent foundation. This allows us to achieve consistent, effective collaboration and teamwork across the firm, where we perform at a higher level while maintaining flexibility to balance between our personal lives and our work.
Hybrid Collaboration: Learn about how we adapted our work flexibility during the Coronavirus Pandemic >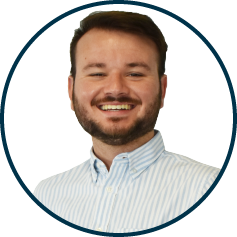 Tanner Prewitt
Landscape Designer
"The good thing about Luckett & Farley is I can set my own schedule and work at a pace that fits me."
"Admittedly, being a landscape designer at Luckett & Farley isn't that much different than being a design student at Ball State … except I'm getting paid! With the firm's flexibility and work policies, I'm able to better plan my time and find more value in my work."
Harnessing the Power of Design for Good
Luckett & Farley is committed to making a difference in the lives of all those who experience the impact of superior design.
We believe in the power of communities to shape the lives of their citizens, and in the power of design to shape those communities into places where citizens can thrive.
Our Purpose
We bring joy to the people, organizations, & communities we serve.
Careers
We are looking for creators, boundary pushers, problem solvers, and team players who are committed to making a difference to the planet and to the people, organizations, and communities we serve through their work and personal contributions.
For available positions check out our careers page >
Internships
We offer paid internships where you will have discipline-related responsibilities. You will contribute to a dynamic team and meet incredible mentors. Internships are based out of our beautiful downtown Louisville office, where you will be given your own desk.
To be considered for upcoming internships, please email your resume to recruiting@luckett-farley.com.
Sign up to receive career opportunities