What's next for your office?
COVID-19 has transformed how we work and after more than a year, we're still living in uncertainty. Download our guide to help you navigate the future of work.
5 questions to ask about office function and design
We share the top five things leaders should consider when planning their "next normal" office environment.
Listen to your employees
A well-designed office space listens and responds to the needs of the employees using it. Use this template to ask your team what they need to feel safe and valued in the office.
The value of procurement
As you identify office function changes, you might need to reconsider your furniture and fixtures. Our team of expert specialists can streamline this process saving you time and energy.
Adaptable is essential
Get inspired with the flexible office spaces featured in this exclusive guide book.
Office Design Resources Guide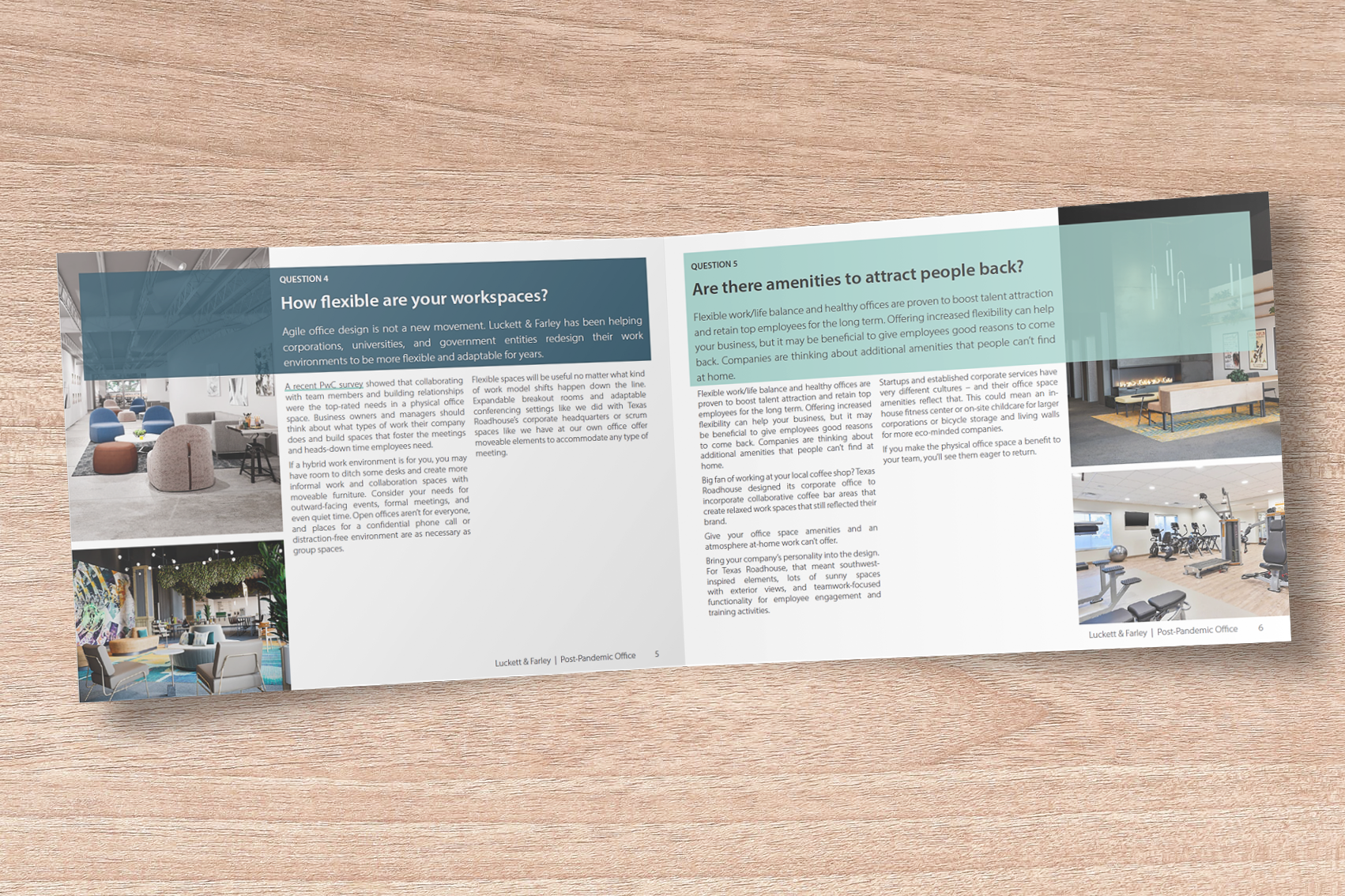 Hear from other leaders
To help chart the road map to return, we've assembled experts in office design, corporate culture, economic development, and innovation to help address the challenges decision makers face about the future of work. These thought-provoking virtual panel discussions will help you build the best work environment for your team for whatever the future brings.
Where to start?
Smart office design is adaptable, flexible, and resilient. If you think it's time to evaluate how your office functions, we'd love to partner with you to determine what fits your unique needs and transform that vision to reality.