Prioritizing Health & Safety
Since March 2020, we have been closely following the news regarding the Coronavirus pandemic. We heeded the advice from local government and health officials and made necessary transitions to ensure we could safely deliver the same quality service to our clients. Our top priority has always been, and will continue to be, the health and safety of our clients and employee-owners.
We are following all local, state, and national guidelines put forth from the CDC and public health departments and staying current with ongoing changes. Additionally, we are monitoring the number of cases in our communities and places we might travel to ensure we are making the safest choices for everyone involved.
The following are up-to-date policies we have in place so we can continue to deliver design excellence to our clients during this time.
Focus on Hybrid Collaboration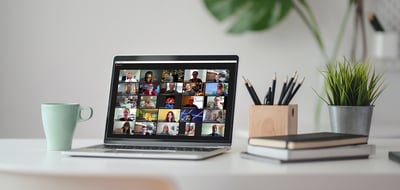 Our team has transitioned to a hybrid work model, which allows us to collaborate both in person and remotely. To make sure we could continue to collaborate with our team and serve our clients well, we have utilized existing technology in new ways and quickly sought out new technology or processes where there were gaps. Our agile thinking has helped us maintain, if not improve, our quality of work as our process becomes even more streamlined and efficient.
You can continue to reach our team members via email
(Look someone up in our directory.) or through their direct line.
Onsite Safety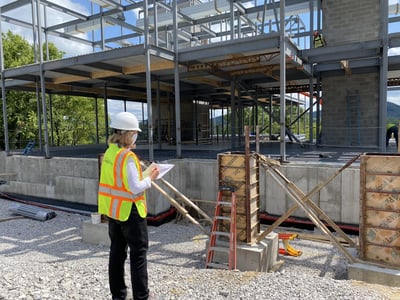 Site visits are an important part of many of our projects and we have planned to continue these services in a safe manner for everyone involved. We closely collaborate with our clients prior to each visit to ensure our team members are not only in compliance with local, state, and federal regulations, but also any additional requirements our clients may have.
If travel is not an option, we are continuously working to improve the customer's digital collaboration experience. In most cases we have been able to utilize technology in ways that allow us to achieve the same goals that meeting in-person can accomplish.